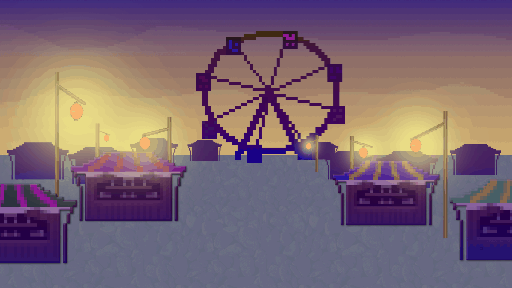 Funfair Fight
A downloadable game for Android
Forget all about these lame Rock Paper Scissors Games and get your hands on your phone. There are 5 ways to kill your dearest with iconic Fun Fair attractions. Choose your side, decide for the most dangerous item per round and find yourself in a uncomfortable situation, having your enemy right next to you in real life! (makes it more terrifying actually) Try to read your opponents mind and outplay his/her attacks with your own evil moves! Easy as DEAD!
Install instructions
Download the .apk file and install it on your android device.
Control
Buttons can be used to fight against your opponent
each button represents a funfair attraction like a ferris weel or bumper cars